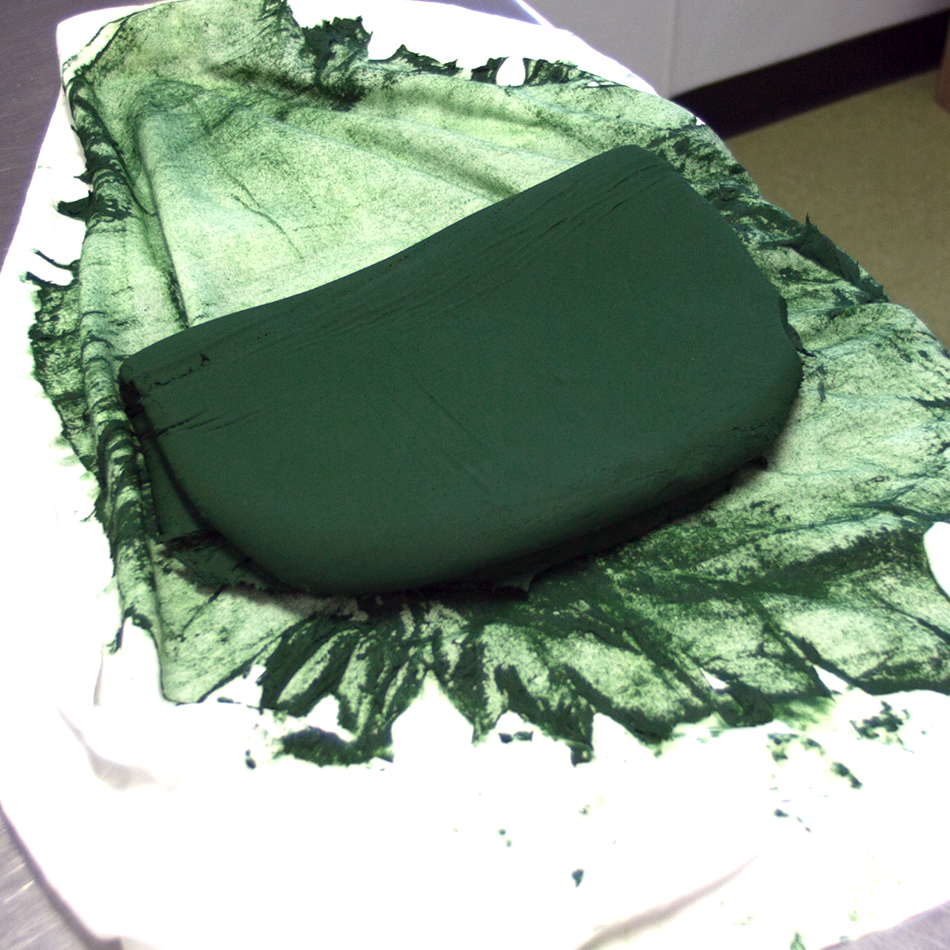 SPIRULINA IS THE ROOT OF LIFE
Billions of years old and sometimes (mis)classified as a plant, Spirulina is actually a blue-green algae now known as a cyanobacteria. One of the first organisms to harness the sun's light and convert atmospheric carbon dioxide (CO2) into oxygen (via photosynthesis), spirulina is also classified as a microalgae.
One of the thousands of varieties of algae covering the planet, spirulina grows in both freshwater and saltwater, thrives in dry, hot climates, and has qualities that evolved into elements essential to both plants (chlorophyll-A) and animals (hemoglobin—red blood cells).
Protein rich (7 grams of dried spirulina contains 4 grams of protein), spirulina also boasts decent amounts of Vitamins B1, B2, B3, copper, iron, magnesium, potassium, calcium, niacin, and manganese, as well as small amounts of omega-6 and omega-3 fatty acids and all the essential amino acids.
It's also a superfood—a marketing term that has no basis in nutritional fact, nevertheless, the label has come to stick, especially to nutrient-rich foods that have a positive impact on people's health. And spirulina has many, many health benefits.
Even so, as superfoody as it is, the Food & Drug Administration has yet to sign off on its many applications (except as a food coloring—in things like candy and chewing gum). That's mainly because there haven't yet been enough studies proving its many benefits—and the ones that have shown positive results have not had enough participants to earn them FDA credibility.
Similarly, although the National Institutes of Health hasn't signed off on spirulina yet either, they have acknowledged that spirulina seems to have helped with premenstrual symptoms and amyotrophic lateral sclerosis (Lou Gehrig's disease). Despite the lack of scientific evidence so far, in 1992 the World Health Organization declared spirulina as the "best food for the future," and the most nutritionally complete source of food for the 21st Century. A decree that echoed the statement issued by UNIDO, the United Nations Industrial Development Organization, in 1980, in which the United Nations arm stated that "spirulina will become an excellent food in the future."
So. Among the many things that spirulina may do:
• It may serve as a chelation supplement—detoxing the body of heavy metals
• It may improve your endurance and muscle strength and recovery
• It may improve your microbiome (gut)
• It may reduce blood pressure
• It may improve the immune system and improve kidney and liver function
• It may help be helpful in treating diabetes
• It may help keep your blood sugar levels under control
• It may eliminate candida
• It may lower the so-called bad cholesterol (your LDL and triglyceride levels
• It may be helpful in combating cancer
• It may be helpful against anemia
• It may help treat depression, anxiety, stress, and attention deficit-hyperactivity disorder (ADHD)
However, it may also lead to certain autoimmune reactions in some people, especially those who are already susceptible to autoimmunity. Which is why pregnant women and children need to take it with caution. And because it might contain the amino acid phenylalanine, it should be avoided by people who have phenylketonuria (PKU) — a metabolic disorder in which the body can't metabolize phenylalanine.
Despite being around for eons, Spirulina as a commercial product didn't come into existence until the 1970s. That's when a company in France opened the first large-scale spirulina production plant. By the 1980s people were onto it—though slowly, as that was also the era of
soy protein and tofu. And then, after a health scare, spirulina disappeared again, going
underground for another couple of decades.
And then reemerged about ten years ago, as the French, once again, reembraced spirulina and how to harvest it safely and effectively.
At Apogee, spirulina isn't just a product. It's a reflection of how we try to live our lives: healthily. Positively. Sharingly.
Apogee: the highest point. It's what we strive for. We want our spirulina to be the best there is, not just for our customers but also for ourselves. That's because it's kind of become a way of life. A way of living, and being. Spirulina wasn't so much something we chose as a career, it's a way of living that opened up to us, a way of living we hope others open up to as well.
Sure, it's become our trade. But because of what it is, and because of the folks who passed it on to us, who shared their way of harvesting spirulina with us, spirulina represents something far more. It represents possibilities. It points to something grander. And it's low impact, it's water-based, it's billions of years old. And it comes from the sun. What could be more pure? More free? More universal?
Besides, it's fun. It's clean and clear and it makes you feel good. Not just good in the way that eating your broccoli makes you feel like you've done your good-vegetable-deed for the day, but good in a deeper way. In an almost existential way.
It's also why we've chosen the sprinkles as the best method of getting spirulina out there.
Sprinkles are fun, too.
Sprinkles are easy to share, easy to spread around, easy to munch on. Easy to add to just about anything.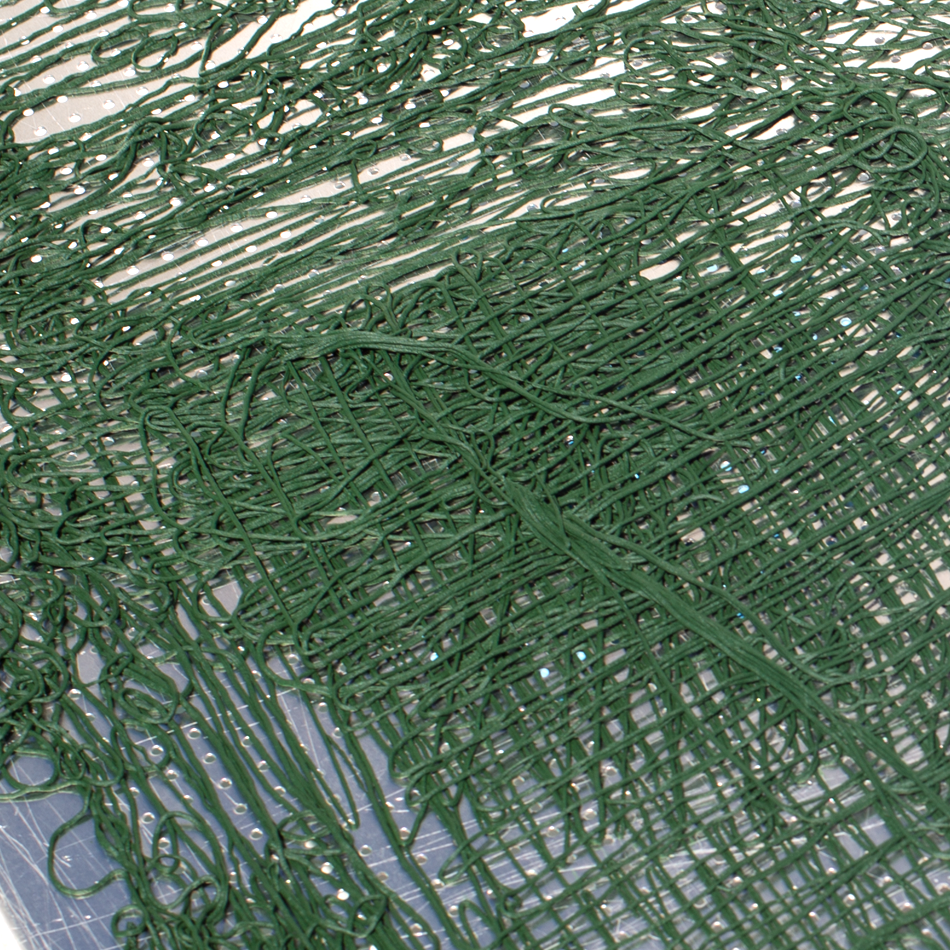 At Apogee, we use the French Artisan Method of spirulina cultivation. This French technique, which was learned from one of France's premier artisanal spirulina farmers, differs in several key ways from large-scale commercial spirulina farms.
Our farms are smaller. They range anywhere from 100 square feet to a quarter acre. So if you can picture it, 100 square feet is about the size of a garage "big" enough for a single motorcycle. And a quarter acre would be 11,000 square feet—so a little bigger than what would fit inside a baseball diamond (home plate, first, second, third base and home plate).
We grow our spirulina in greenhouses. This reduces water evaporation, which is critical in a high desert climate, where an outdoor farm would lose water almost immediately.
Growing our spirulina in greenhouses also allows us to keep the spirulina at a constant high temperature during cold desert evenings. This gives us an optimum growth rate during the hotter summer months.
The other key factor about greenhouse-raised spirulina is that it keeps the spirulina culture pure and uncontaminated. Having been raised inside a greenhouse means that Apogee spirulina will be free of dust and other contaminants that typically compromise outdoor spirulina farms—and some of those other contaminants on outdoor farms can also include herbicides and pesticides. Apogee spirulina is 100% pesticide and herbicide free.
We also harvest on an almost daily basis, and our spirulina is slow-dried in our solar oven. This process gives Apogee spirulina the highest nutritional levels possible.
Once it's harvested, Apogee spirulina is then pressed into what we like to call "spaghettis"—coiled strings of spirulina that gives the algae a larger surface area.
This larger surface area means that the spirulina has minimal nutritional loss, making for a higher quality product.
During the peak season of harvesting, we're out there five days a week. The weekends, though, we let the ponds rest, in order for them to rejuvenate. This is also key to keeping the spirulina fresh and nutrient-rich.
Our growing season typically runs from April to October,
with the peak harvesting months coming during the hottest months of the summer (July and August).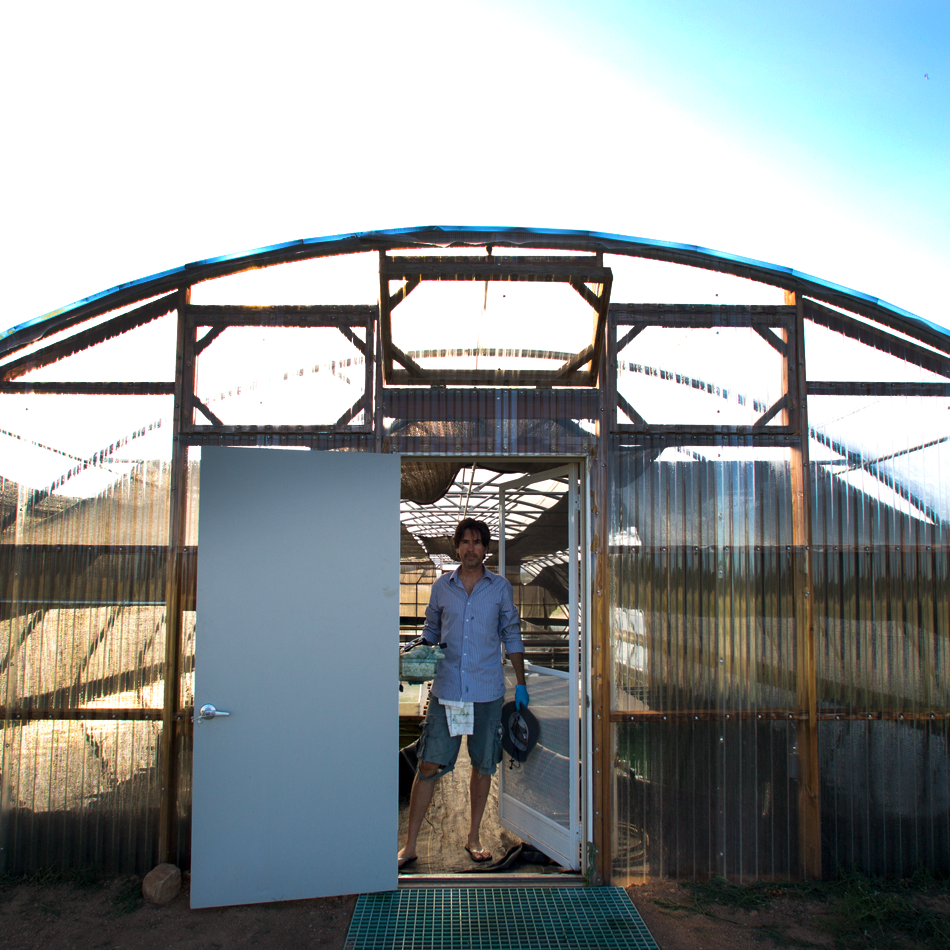 The spirulina farm is located at the foot of New Mexico's Sangre de Cristo Mountains, in the northern part of the state, right inside Santa Fe. Santa Fe's sunshine, which averages 300 days a year, means that we use very little energy other than the solar that comes from all this sunshine.
It's the perfect environment for spirulina, especially spirulina grown according to the French Method.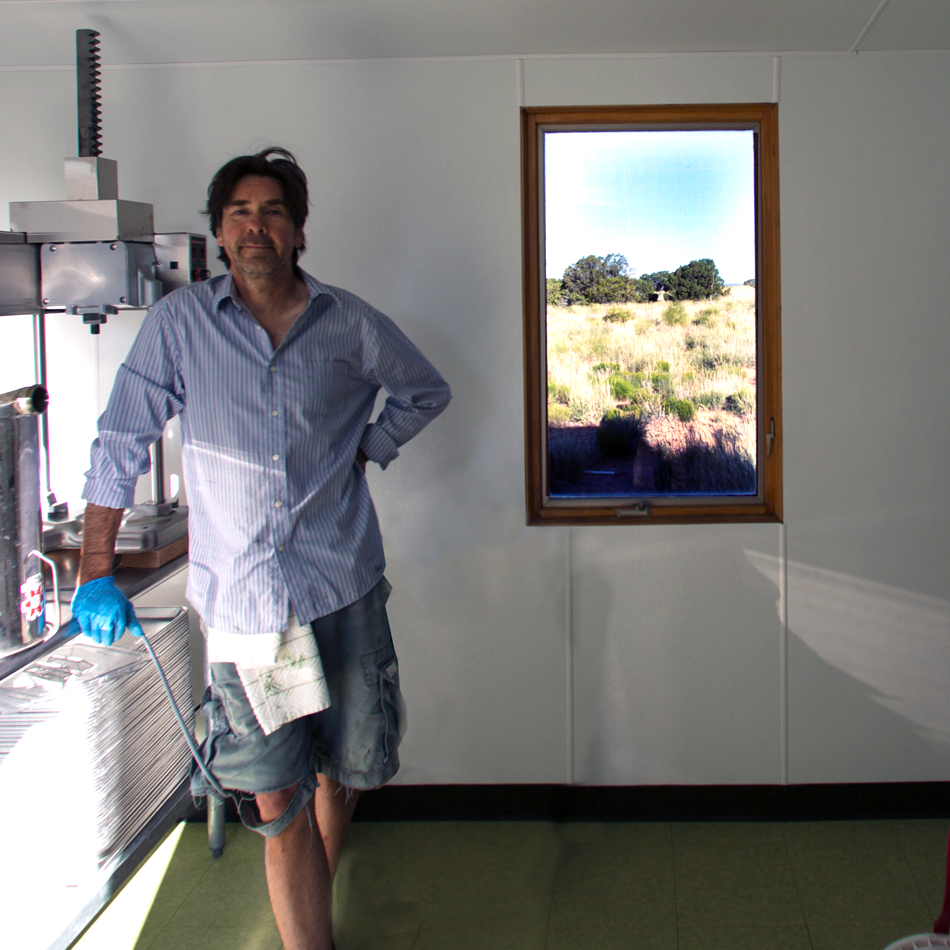 At Apogee, we have a great crew of algae lovers that work hard to cultivate the best spirulina. We farm our spirulina the way the French artisans taught us: small batch, by hand, with care and the utmost concern that the algae you're putting into your body is the best and healthiest spirulina out there.
And so France is where we cut our artisanal, algaepreneurial teeth. The French, more than almost anyone out there, have the healthiest approach to spirulina farming. They do it right. And, fortunately for us, they were willing to take us under their wing. We were taught the rhythm of farming spirulina and to understand the opportune time to harvest the algae at its peak of wholesomeness.
And so our mission is to pass it forward. Which is why we offer our spirulina workshops. And why we keep our farm at the size it is: manageable.
Get in Touch
For any queries or if you just want to say hi, please feel free to contact us.
+1 (505) 470 3359  |  love@apogeespirulina.com
SIGN UP TO RECEIVE DEALS AND NEWS
SIGN UP TO RECEIVE DEALS AND NEWS